Welcome to hotel Nivy web site.
The hotel is situated in Ružinov suburb, in serene environs near the Štrkovec lake. The hotel belongs among the known and popular economy class hotels. It was built in 1974 and from 1996 to the present continuously reconstructed. All hotel premises are accessible without barriers. The entire hotel is accessible internet via wifi - free of charge.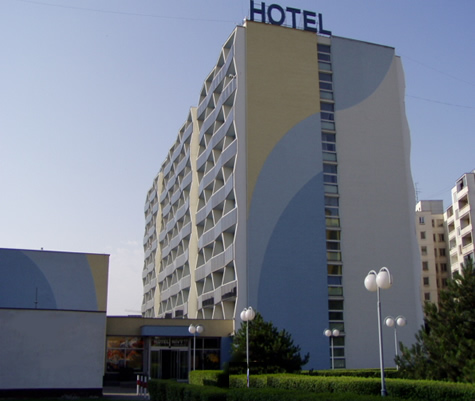 The approach to the hotel from the main highways, i.e. Budapest, Vienna, Prague and Košice, is marked and easy to follow. The hotel is situated only 4 km from historic centre and 15 minutes by public transport to the centre.
An ice-rink, sport halls, Slovan and Inter club football stadiums, Istropolis curltural and congresss centre, the Old and New Market Hall, shopping center Polus City Center and newly built shopping center Central are all in the vicinity of the hotel.